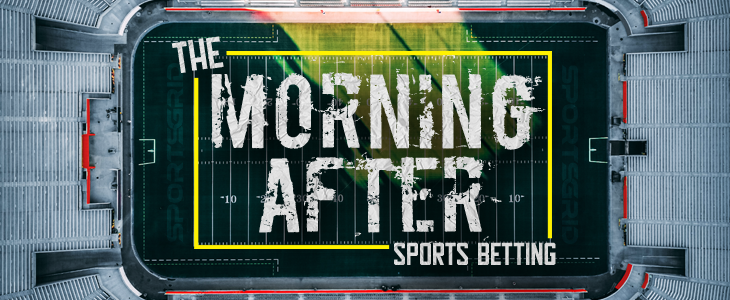 The Morning After Sports Betting
This daily morning show is based around the "train wreck" real life of host, Gabe Morency. Coined, "the Stephen A. Smith of sports betting talk," by Forbes Magazine, the long-time radio and TV personality, purged from Toronto, has done everything from host the Montreal Expos post game show, to front the heavy metal band, Homicide. 
Gabe's daily revelations of previous night's escapades in the world of Sports Wagering often end up in comical, surreal resolutions, having listeners obsessively tune in to see what predicaments Gabe had gotten himself into, and how he fared in the end. Veteran co-host/handicapper Joe Raneri keeps the show honest and classes up the joint w/ facts, data, logic and reason.
As seen live on SportsGrid Network popular OTT video platforms, weekdays from 9am – 12pm EST.
Heard live on the FNTSY Sports Radio Network, weekdays from 9am – 12pm EST.